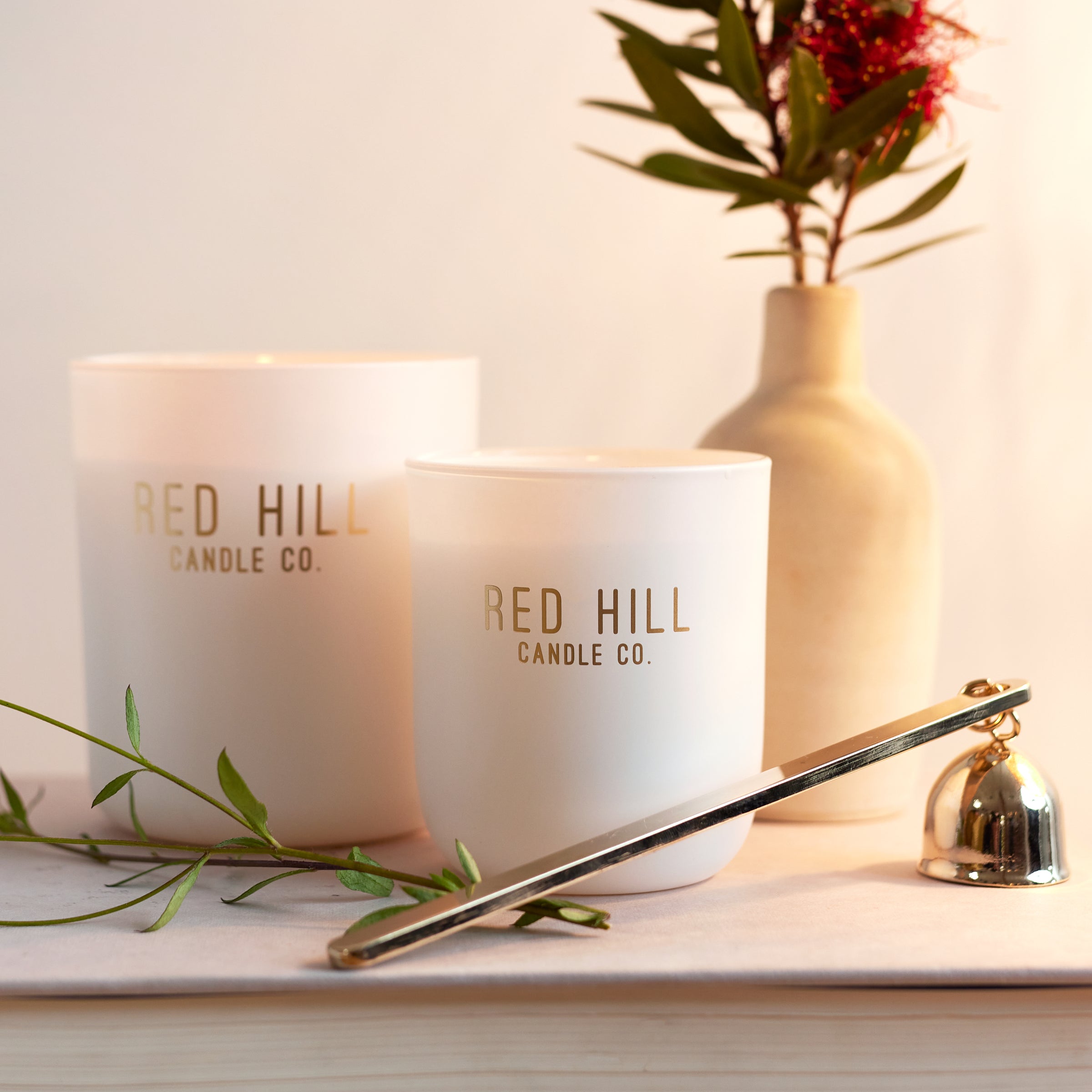 Our soy wax candles are a lovely addition to your space, made from 100% soy wax, all vegan.
For our core range of candles you can view our fragrance list when selecting your size or click here to find out about our fragrances.

Our custom fragrance design allows you to choose from 40+ fragrances and mix and match 2-3 fragrances of your choice together. We also print a custom label which you can include a bespoke name for your candle.